Microsoft Surface Studio Review: Price, Availability, Design, Features and Spec
Microsoft held an event in New York Oct 26th detailing not only the upcoming Creators update for Windows 10, but also to announce the brand-new Microsoft Surface Studio, a full-blown Surface PC. Here's everything we know so far about the upcoming Surface Studio PC, including pricing, availability, design, features and spec.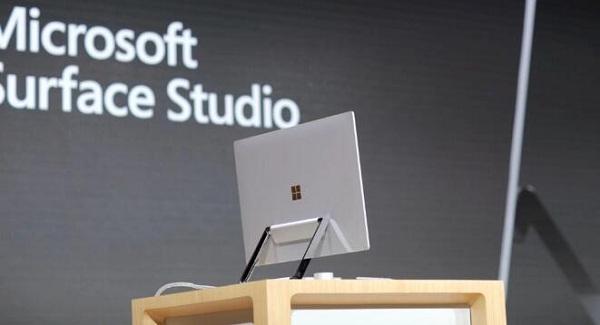 Microsoft Surface Studio design
There are certainly similarities between the Microsoft Surface Studio PC and Apple's all-in-one iMac, but Microsoft's offering is different enough to forge its own place in the market. However not is all as it seems, as despite looking like one, the Surface Studio isn't actually an all-in-one – all the internals are featured in a small aluminium box that sits below the display. We've not got dimensions for the box at the time of writing, but it's pretty sleek and discreet - we didn't even notice it before it was pointed out to us.
The main part of the Surface Studio PC setup is the display, a 28in PixelSense display which is currently the thinnest LCD on the market, measuring in at 12.5mm. It's housed within a aluminium unibody, and is suspended in mid-air by chrome-styled hinges on the rear of the display. The "zero-gravity" hinges provide multiple viewing angles for the display, and can be easily adjusted by lightly pressing the display. It can provide angles of as little as 20 degrees, allowing you to draw directly onto the display comfortably naturally, thanks to the touchscreen nature of the screen.
There are four feet on the base of the screen that are designed to make it easy to turn, and share what's on your display with those around you. It's the small design elements of the Surface Studio that make it look like such a great PC.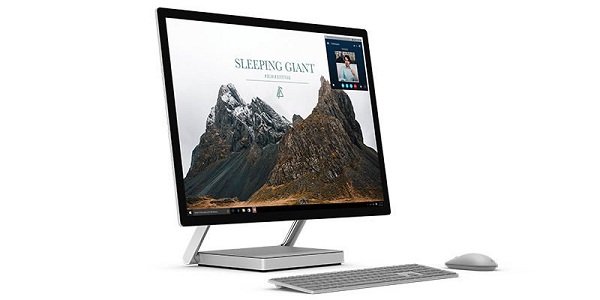 Microsoft Surface Studio Features and Spec
The main feature is of course the 28in PixelSense display which, as mentioned above, is the thinnest LCD on the market at the moment at only 12.5mm – but that's only the beginning. In addition to featuring an incredibly thin display, it features 13.5m pixels, giving it a pixel density of 192ppi. This allows for what Microsoft calls True Scale, providing 1:1 size match of documents in Microsoft Word, for example, as 1in on screen is 1in in real life. Now the Print Preview will actually be a life-size print preview on-screen. We imagine there will be other uses for the feature, but these were not outlined during the announcement event.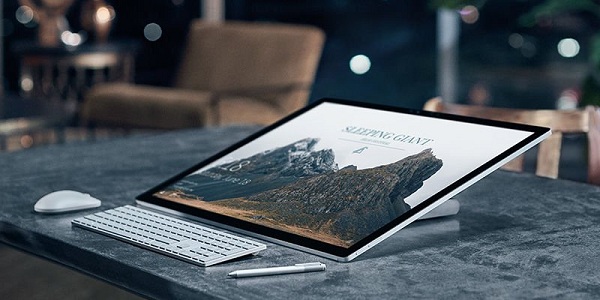 The 28in display is also touchscreen-enabled, allowing users to draw directly on-screen using the Surface Pen, or tap and swipe their way around the touchscreen-supported Windows 10. However, it's the introduction of the Surface Dial that wowed us – the Dial can be placed on screen and will provide contextual controls, depending on what you're doing. Using Photoshop? The Dial can be used as a colour swatch, allowing you to fine-tune the colour you want to use. It features radial input and haptic feedback, blurring the lines between the physical and virtual worlds, and will gain more capabilities once developers start adding support for it.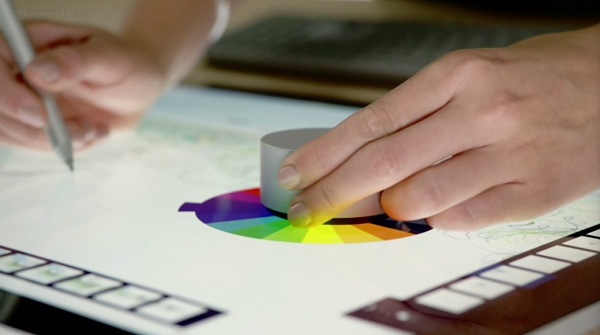 Beyond the display, what does the Surface Studio offer? Be prepared, as it's an absolute powerhouse of a PC. Why? It features a quad-core Intel i7 processor along with a 2TB Rapid Hard Drive and up to 32GB of DDR4 RAM at the top end (it starts at 8GB). It's designed for creators, and has to be able to power the most processor- and graphics-hungry apps. Along with the i7 processor, Microsoft has included a 4GB GTX 980M graphics card at the top end (entry models feature a 2GB GTX 965M), a strange choice considering the new generation of Nvidia graphics cards are readily available on the market – even for laptops. Power consumption is pretty impressive considering the technology included, at only 270W.
All that technology will no doubt heat up the Surface Studio, and that's why Microsoft has included three fans with an advanced cooling system, which should help keep the PC cool and at optimal operating temperatures. It also features a built-in Xbox One controller dongle, allowing users to wirelessly play games with an Xbox One controller without forking out for any other accessories.
Microsoft hasn't forgotten about audio with the Surface Studio either, as the display features built-in 2.1 speakers powered by Dolby Audio Premium, which should provide users with high quality audio – although we'll have to wait until we see it in person to say so for sure.
Microsoft Surface Studio Price
The Surface Studio is available for pre-order now, and will arrive in Microsoft Stores for hands-on demos starting October 27. It's going to ship in limited numbers by this holiday season, and is priced starting at $2,999.
Surface Studio with 1TB storage and Intel Core i5 and 8GB GPU is priced at $2,999 (approx Rs 2 lakh). The 1TB storage and Intel Core i7 version with 16GB GPU is priced at $3,499 (approx Rs 2.3 lakh), and lastly the 2TB storage variant with Intel Core i7 and 32GB GPU is priced at $4,199 (approx Rs 2.8 lakh).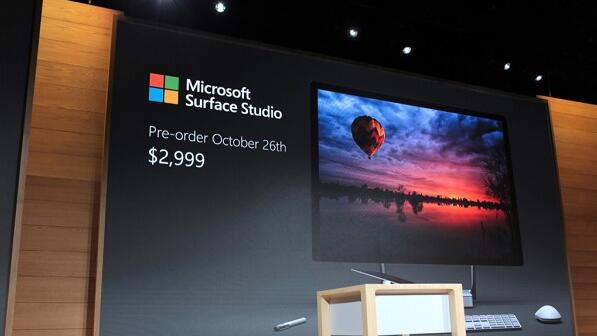 Recommendation: Play iTunes movies and TV shows without iTunes
M4V Converter Plus is one of the best software dedicated to providing iTunes DRM removal solutions to worldwide customers, which can convert any iTunes movies to unprotected MP4, AVI, WMV,etc. With it, you can play iTunes movies and TV shows anytime and anywhere.
* All-in-one M4V Converter. Convert M4V to MP4, M4V to MOV, AVI, VOB, WMV, etc. Extract audio from iTunes M4V videos like MP3, AAC, WMA, etc.
* Clean, Simple, Fast. No Virus, No Ads. All the ones can handle it easily. One Click to install and uninstall. Up to 30X faster conversion speed.
Other Popular Devices