Part 1. LG V20 Review
Part 2. Watch iTunes movies on LG V20 at will
Part 1. LG V20: First New Android 7.0 Nougat Smartphone
The LG V20 somehow makes having two screens and three cameras look good. In addition, LG has made a number of small improvements and enhancements over the V10 that should make this one to keep an eye on. LG has announced the successor to the V10 smartphone at an event in San Francisco on 6 September. Find out details on the LG V20 price, release date, specs and features right here.
LG V20 Design
Whereas the LG V10 was made of durable plastic trough and trough, the V20 is an all-metal smartphone. However, LG made an effort to preserve two of the V10 design's fondest characteristics - its durability and the removable battery. Describing the design as "beautifully durable," LG improved it by reducing the weight and making the smartphone slimmer.
Metrics-wise, the LG V20 measures 159.7 x 78.1 x 7.6 mm, weighing in at 174 grams - a considerable refinement over its predecessor's 159.6 x 79.3 x 8.6 mm at a weight of 192 grams. The material of choice is AL 6013 metal, a light and durable alloy used in plane and boat manufacturing. LG says the material is 24% stronger than plastic. The handset will be sold in titan, silver, and pink colors.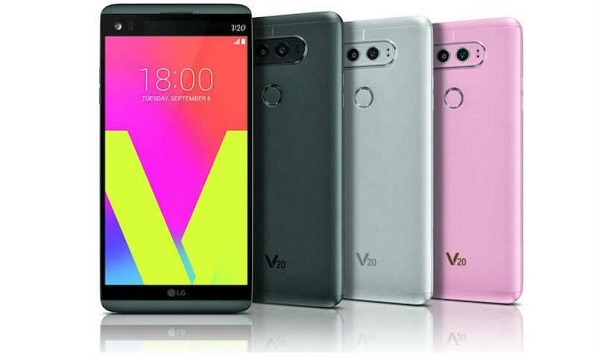 The design hallmark of the dual-screen handset has to be the removable back panel, though. The LG V20 is the first all-metal smartphone whose back panel can be detached, giving access to the battery compartment. To make the design sturdy and user-friendly, LG fashioned an unlocking mechanism that works by pushing a dedicated button. It's an innovative solution, yet it provides a thoroughly familiar user experience - much like that of a plastic handset with a removable panel, the likes of which we have seen countless times.
Despite the removable back, there is no modular functionality to be found in the LG V20. LG chose to keep the concept for its flagship smartphone, the LG G5, and perhaps its successor which we'll see next year.
LG V20 Display
The LG V20's main display is a 5.7-inch LCD panel with Quad-HD resolution (1440 x 2560) and 513 pixels per inch pixel density. LG hasn't described whether that's a Quantum Dot panel or whether there is any special display technology of some kind involved at all.
Of course, the company expects the focus to fall on to the secondary screen above the main one. It has seen several improvements over the one on the LG V10 - it is now long enough to show 24 digit-long signatures (the V10 offered 14) and its brightness output has been doubled from 35 nits to 68 nits to go along with the enhanced contrast.
LG has also added an interesting feature called Signature Wallpaper. It aligns the device's main wallpaper to the user's signature on the second screen, making for a pleasing effect.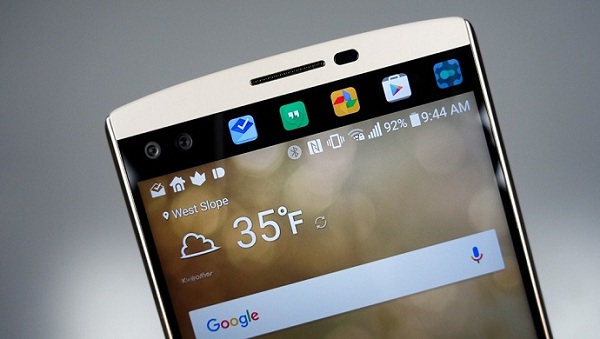 LG V20 Hardware
The LG V20 comes packed full of premium components. The main figure at play is the well-known Qualcomm Snapdragon 820 chipset that features a quad-core CPU (2x 2.15GHz + 2x 1.6GHz cores) and the powerful Adreno 530 GPU. The beast is paired with 4GB of fast LPDDR4 RAM and features 64GB of breezing UFS 2.0 storage - expandable via a microSD slot supporting cards up to 2TB in size. The battery unit is of 3200mAh capacity.
Of note is the presence of no less than four sound chips (DAC) inside the LG V20. LG tested the device with high-impedance audiophile headphones and measured excellent total harmonic distortion, dynamic range, and signal-to-noise ratio figures. The volume controls deliver 75 stages of fine volume adjustment, and the handset supports lossless audio formats from the get-go.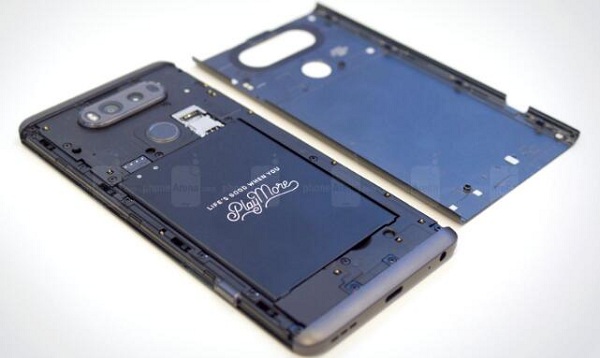 What's more, LG has once again collaborated with renowned audio brand Bang & Olufsen to tune the smartphone's sound reproduction and certify the handset for its audio quality. Moreover, the LG V20 comes bundled with B&O Play earphones, so you're set for a high-quality listening experience right out of the box. Alas, the US version of the phone won't have B&O's blessing, but will have the same audio hardware and capabilities as the international model.
With the presence of four DACs, the LG V20 is a capable sound recorder, too. It's able to record in a stereo 24 bit/192kHz FLAC format, which is indeed sound of the highest quality. Connectivity-wise, the LG V20 supports Wi-Fi (a/b/g/n/ac), Bluetooth 4.2, USB 2.0, and NFC. It also features support for Qualcomm Quick Charge 3.0 fast charging.
LG V20 Software
The LG V20 is the first Android 7.0 Nougat smartphone to be officially announced. LG deserves cred for delivering an up-to-date Android version on its second major smartphone for 2016. While the upcoming Google Pixel and Pixel XL might ship with an even more recent Android 7.1 software, the LG V20 is definitely off to a great start. The smartphone features Multi-window support, Direct reply, Doze mode, Screen zoom, and Data saver features, along with LG's clean, straightforward interface visuals.
LG V20 Camera
Once again, LG has literally doubled down on its photography efforts, for the LG V20 features a dual camera setup on the rear side. It comprises a main 16MP camera with F1.8 aperture size and a 75-degree field of view, assisted by an 8MP wide angle (135 degree FOV) camera with F 2.4 aperture. The front camera is a 5MP unit with normal and wide angle shooting modes that's also 34% brighter than the V10's, thanks to its wider F1.9 aperture.
Bringing in more technological goodies, LG has used a new image stabilization solution from Qualcomm that combines gyroscope-based real-time electronic image stabilization with digital image stabilization based on image stream analysis. Thus, the LG V20 is able to recognize and adjust the position of objects in the picture so it's not affected by motion and shaking.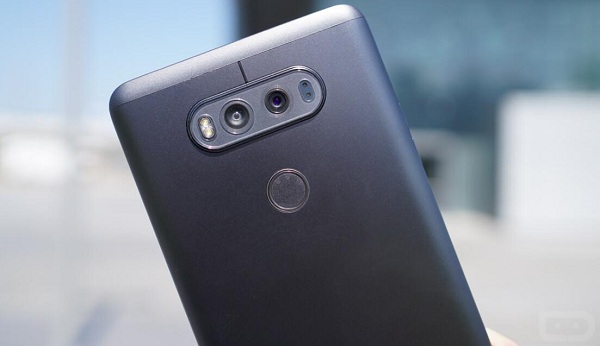 Rolling shutter distortion is also minimized, and the hybrid focus system combines LDAF, PDAF, and Contrast AF. In other words, LG has harnessed the strength of laser-detection autofocus for in-door and low-light shots, and added phase-detection AF for its superiority in capturing outdoor and moving objects. The final piece of the puzzle is Contrast Auto Focus, which boasts micro focus control to get the clearest image at the final stage.
Video recording, meanwhile, has been improved with the addition of tracking focus - the ability to trace a moving object with the focus locked in on it. There are also 8 built-in video effects to have more fun with the camera. LG also promises clear audio recording in loud settings, such as live events, as the LG V20 features high acoustic overload microphones.
LG V20 Price
LG hasn't revealed the price just yet, but once we once what it is we'll be sure to update you. We did hear that it would cost around $650, and this was around what the LG V10 cost. So it's a good baseline price to work from. We'll keep an eye out for details released in future. Read the LG V20 specs table below for an overview: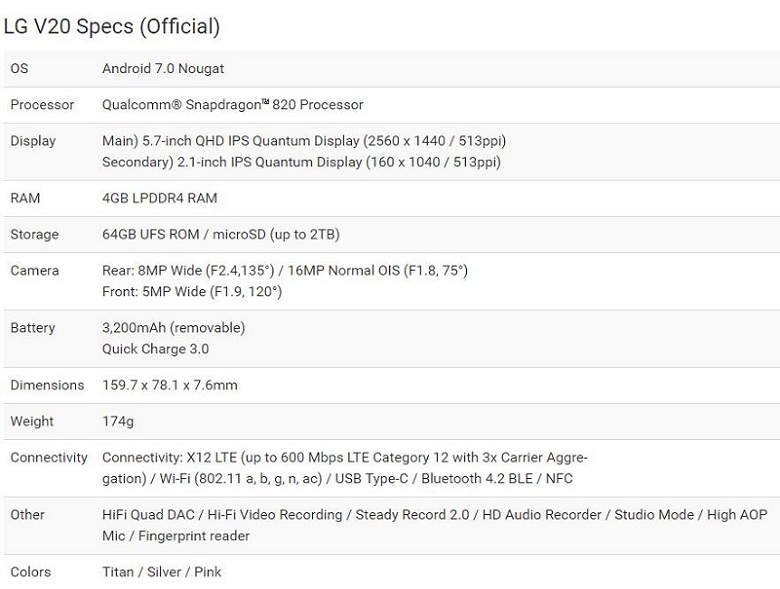 Part 2. Watch iTunes Movies on LG V20 at will
To watch your purchased and rented iTunes movies on LG V20 at will, at first you can convert iTunes movies, TV shows and music videos to LG V20 supported video formats with high speed. The following is a detailed tutorial about how to convert iTunes movies to MP4 so that you can play iTunes movies on LG V20 at will.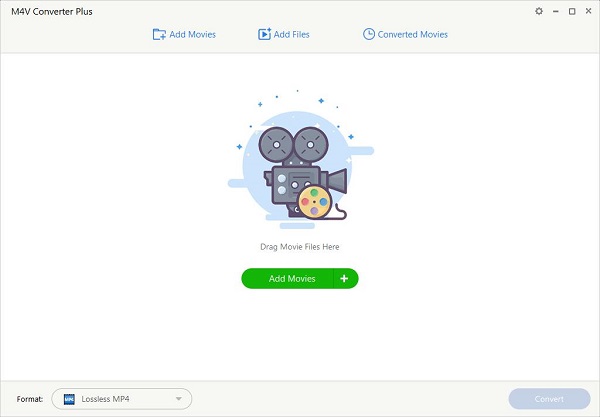 1. The following guide is for Windows users. Now free download, install and launch the program on your PC.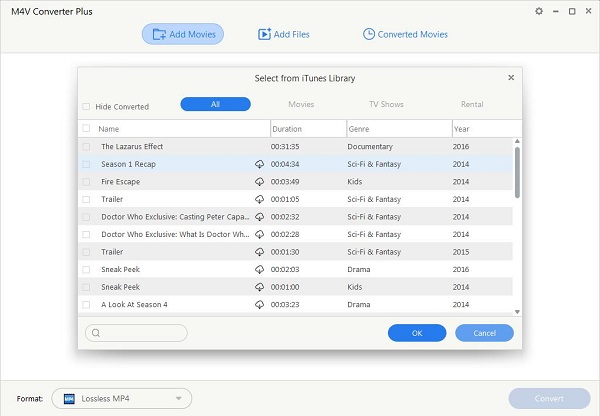 2. Click Add Movies to import iTunes movie Rentals or Purchases to the program.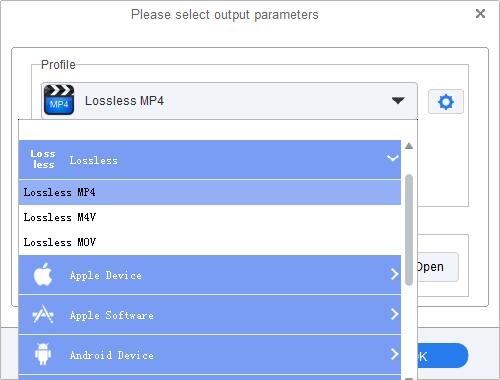 3. Go to profile panel to set MP4 as output format for LG V20.
4. Click profile panel to start iTunes movies to LG V20 conversion.
Other Popular Devices