Currently Flash is widely used in web design, web advertising, web animation, multimedia educational software, game design, business description, products, and electronic photo albums and other fields. It is because of Flash animation is a vector animation format with a small, good compatibility, visually dynamic, interactive and powerful and many other advantages. Flash Video content may be embedded within SWF files. There are two different video file formats known as Flash Video: FLV and F4V.
If you purchase movies or TV shows from iTunes Store and want to make iTunes videos to Flash videos on your own, DRM protection of iTunes M4V videos needed to be removed at first. Due to DRM protection, iTunes videos can only be played on Apple devices with authorized account, not to mention convert iTunes videos to Flash videos.
Don't worry, M4V Converter Plus is highly recommended for you. With it, you can convert iTunes movies or TV shows to common Flash formats like FLV, SWF and F4V easily.
Step by step: Remove DRM and Convert iTunes M4V videos to Flash videos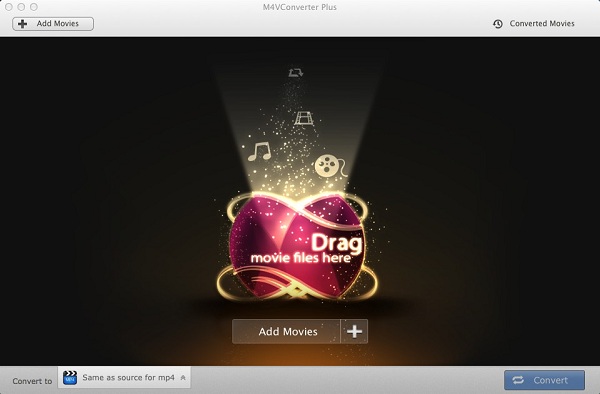 Step 1. Download M4V Converter Plus, install and run it on your Mac. And you will see the simple user interface.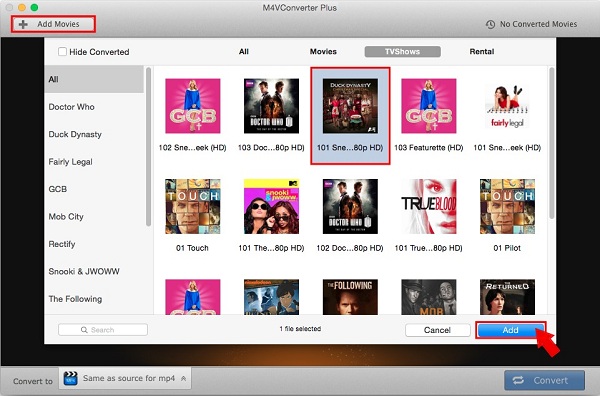 Step 2. Add iTunes video to M4V Converter Plus.
Click Add Movies button and choose a video listed in the TVShows window. Then click Add. This iTunes M4V to FLV Converter support converting iTunes movie Purchases and Rentals, as well as iTunes Extras.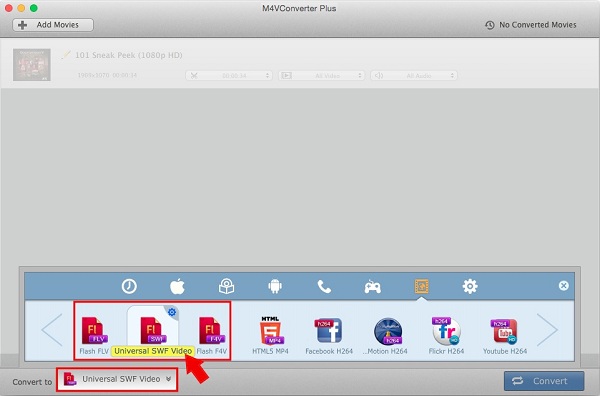 Step 3. Choose the flash video as output format.
Click Convert to drop-down list and choose Universal SWF Video as the output format, you can also select Universal Flash Video Movie and Universal Flash F4V Video as output format.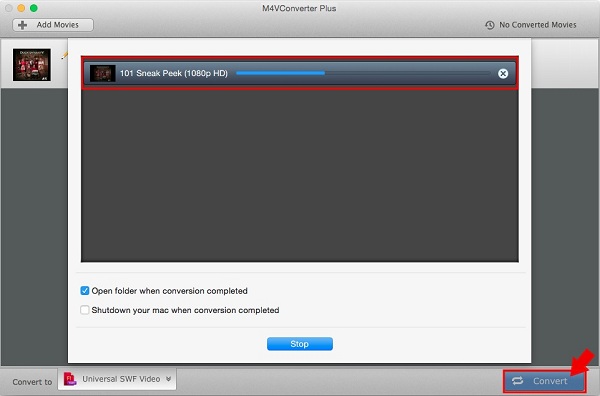 Step 4. Start M4V to FLV conversion on Mac.
Click Convert button to open the converting box and start iTunes videos to Flash video conversion.
After conversion is done, you can find the output in the Converted Movies folder. With M4V Converter Plus, you can convert iTunes videos to Flash videos easily. Now you can use the converted iTunes videos in Flash format at will.
Related Topics