How can I transfer my purchased movies from iTunes library on Mac OS X to my Lumia 950 XL? When I connect my Lumia to my Mac, it only goes to IPhotos and does not show up anywhere else as a device. Sue Dykes asked on microsoft.com.
The Microsoft Lumia 950 XL is a smartphone developed by Microsoft, officially revealed on October 6, 2015. It has a 5.7 in (140 mm) AMOLED display with a resolution of 2560x1440 (WQHD) and a 16:9 aspect ratio. Microsoft once again bundling Display Dock with Lumia 950 and 950 XL until March 2, 2017. When Windows Phone 8 launched in 2012 it was looking to shake up the mobile market and differentiate itself from the dominant Android and iOS. Lumia still dominates Windows Phone devices. The Lumia 950 and Lumia 950 XL is the best Windows 10 Mobile phone you can buy.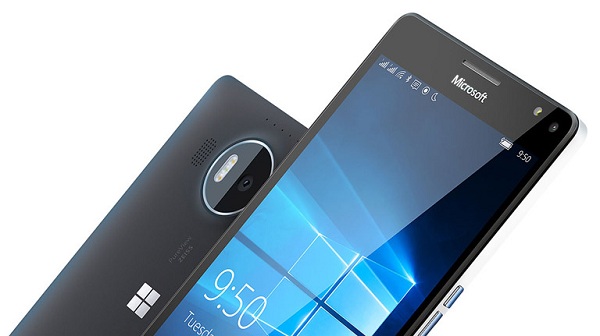 And so, without further ado, if you have the same problem like Dykes, the following article is right for you ( it is applied for any Windows phone user). To watch iTunes movies on Windows phone, one thing to keep in mind is that files that are DRM-protected will not be able to be ported onto your phone. Don't worry, there are many solutions to convert these iTunes files to unprotected video formats. The easiest way to transfer iTunes movies from your Mac to the Windows phone is to use M4V Converter Plus for Mac. It helps you to convert iTunes movies to Windows phone with just a few simple steps.
This iTunes to Windows phone converter can not only help you to convert iTunes movies to Windows phone easily, but also can help you convert DRM protected iTunes videos to other standard video files such as MP4, MOV, AVI, WMV, FLV and more for other media players. The program is very handy which can keep high output format quality with amazing fast conversion speed. The following guide will show you how to convert iTunes movies to Windows phone step by step.
Step-by-Step Guide for Converting iTunes videos to Windows phone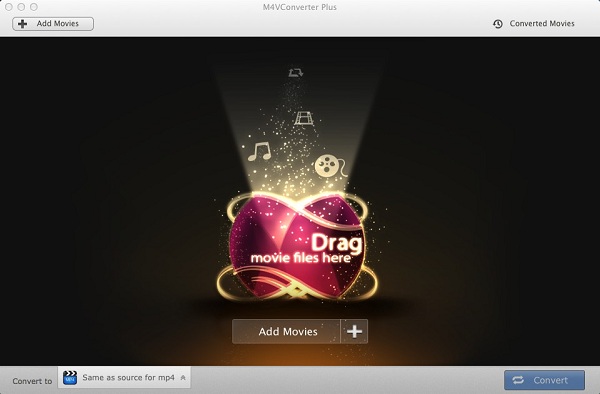 1. Download M4V Converter Plus on your Mac.
Firstly, click the Download button below, download the installation file to the Applications folder on your Mac. Install the program and open it, you will find the intuitive user interface.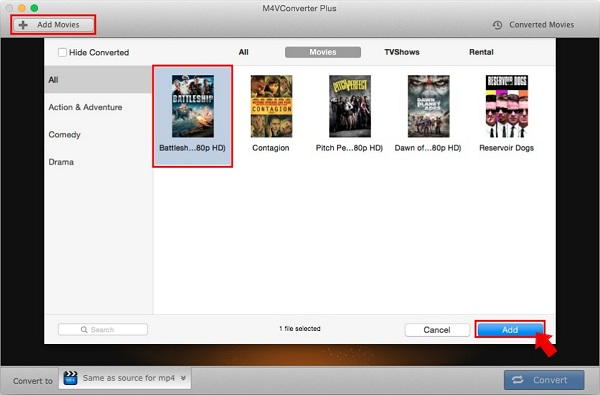 2. Import iTunes movies or TV shows to the program.
The application supports converting iTunes movies, Rentals and TV shows. You can click Add Movies button to import iTunes videos to the program.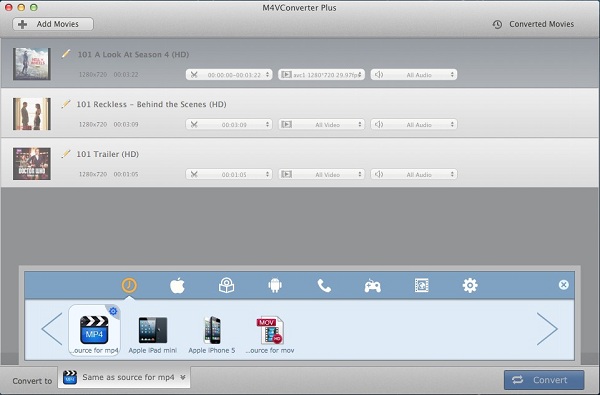 3. Choose a suitable video format for Windows phone.
Windows Phone support for various audio and video codecs, such as MP4, WMV, 3GP, H.263, H.264 video formats.
Go to the the profile list at the bottom left of the window, click customize option to choose a suitable video format for Windows phone. Here you can seelect Same as source for MP4 as output format.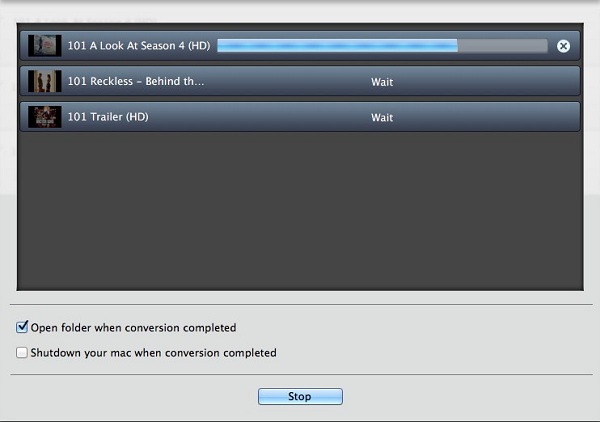 4. Start to convert iTunes movies to Windows phone on Mac.
Click the Convert button at the bottom right corner, this iTunes to Windows phone converter for Mac will start the conversion automitically.
Tips: If you want to play iTunes movies on your Windows phone, connect your Windows Phone to your Mac with a USB cable that came with your phone. Copy the converted iTunes movies from your desktop to your Windows phone memory card. Now you can play iTunes movies on your Windows phone at will.
Other Devices